Geothermal Heat Pump
Water-Air
WATER – AIR – 3 TONS
A system that allows you to heat or cool different rooms in your building at different temperatures using thermostats of your choice in each room. If necessary, we can offer you a wireless thermostat.
Uncompromising comfort for every occupant and substantial energy savings.
Variable heating and cooling capacity, depending on the number of zones requested.
The adaptation of our CVBM IVTM system to the inverter-type compressor and the ECM type ventilation motor allows for bypass-free zoning.
Electrical system available from 10 to 23 Kw.
This system also allows for both heating and cooling down to only one zone at a time.
ZoneMax HEETM air distribution.
Option to use with our 4 in flexible duct manifold in most installations.
Energy efficiency test results (Ground loop - water-to-air) - Model WTA036
Full-load heating mode - COP: 3.60
Partial-load heating mode - COP: 4.03
Average in heating mode - COP: 3.82
Full-load cooling mode - EER: 14.61
Partial-load cooling mode - EER: 23.72
Average in cooling mode - EER: 19.17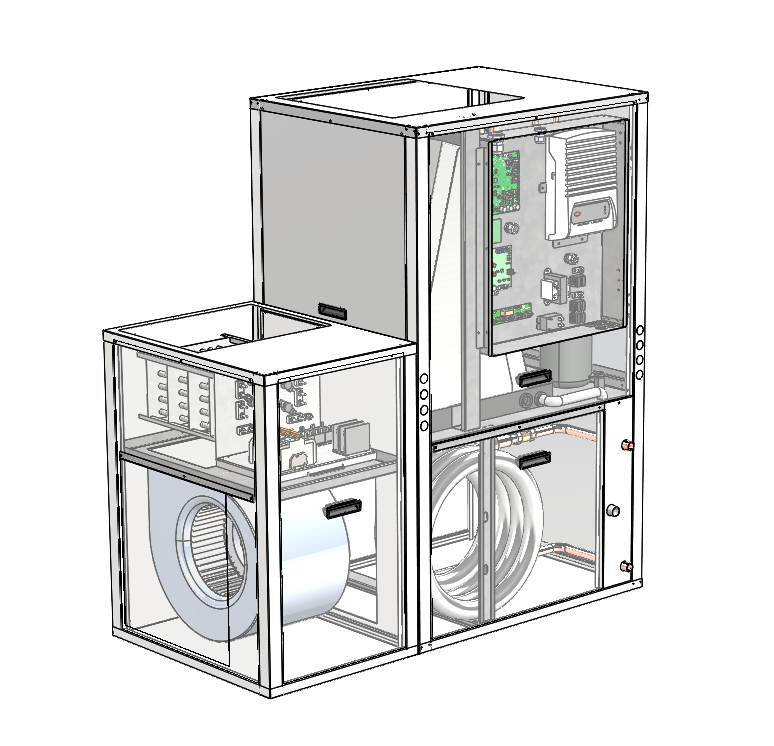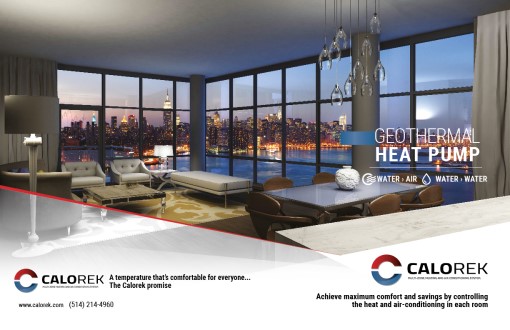 Download the brochure